When designing apparel for your business, it's important to take into account how your logo or any copy will be applied to the material. Some methods only work well for certain fabrics and some don't work at all. This post is going to offer a quick cheat sheet so you can more easily design your apparel.
Spandex: Spandex is a great fabric that we see being incorporated into more than just performance items. It offers a comfortable stretch and when coupled with a fabric like polyester, it's perfect for professional settings. But while embroidery is possible with smaller designs, heat transfer is where you're gonna wanna go. Some spandex garments can be too thin for embroidery, which can poke a hole or tear. Heat transfers are lightweight and perfect for larger logos that would otherwise require a lot of stitches.
Direct to Garment Printing: In this method, ink is applied directly to the fabric using a printer and inkjet. Direct-to-Garment Printing is perfect for one-off jobs in small batches and it's best done on cotton materials.
Polyester: Polyester is super popular, and for good reason. It's breathable, doesn't shrink a whole lot, and standard embroidery works well on it. A solid method for getting your business' logo on polyester is HXD decoration. This method adds texture without the itchy embroidery backing and it can go on locations embroidery can't normally hit.
Rayon/Tri-Blend: Tri-blend fabric is soft and comfortable, which is why it has remained a go-to for about fifty years. Because this fabric is so lightweight, it needs an equally lightweight screen print. Water-based ink has proved successful as long as it's darker than the color of the shirt.
Debossing: Debossing is a method that requires a metal-engraved production die that's pressed into the fabric to create a permanent imprint. This works well on cotton, polyester, leather, and fleece. It doesn't require ink or thread so it doesn't add weight. It's a great method for performance garments like polos which could be handed out at company or networking events.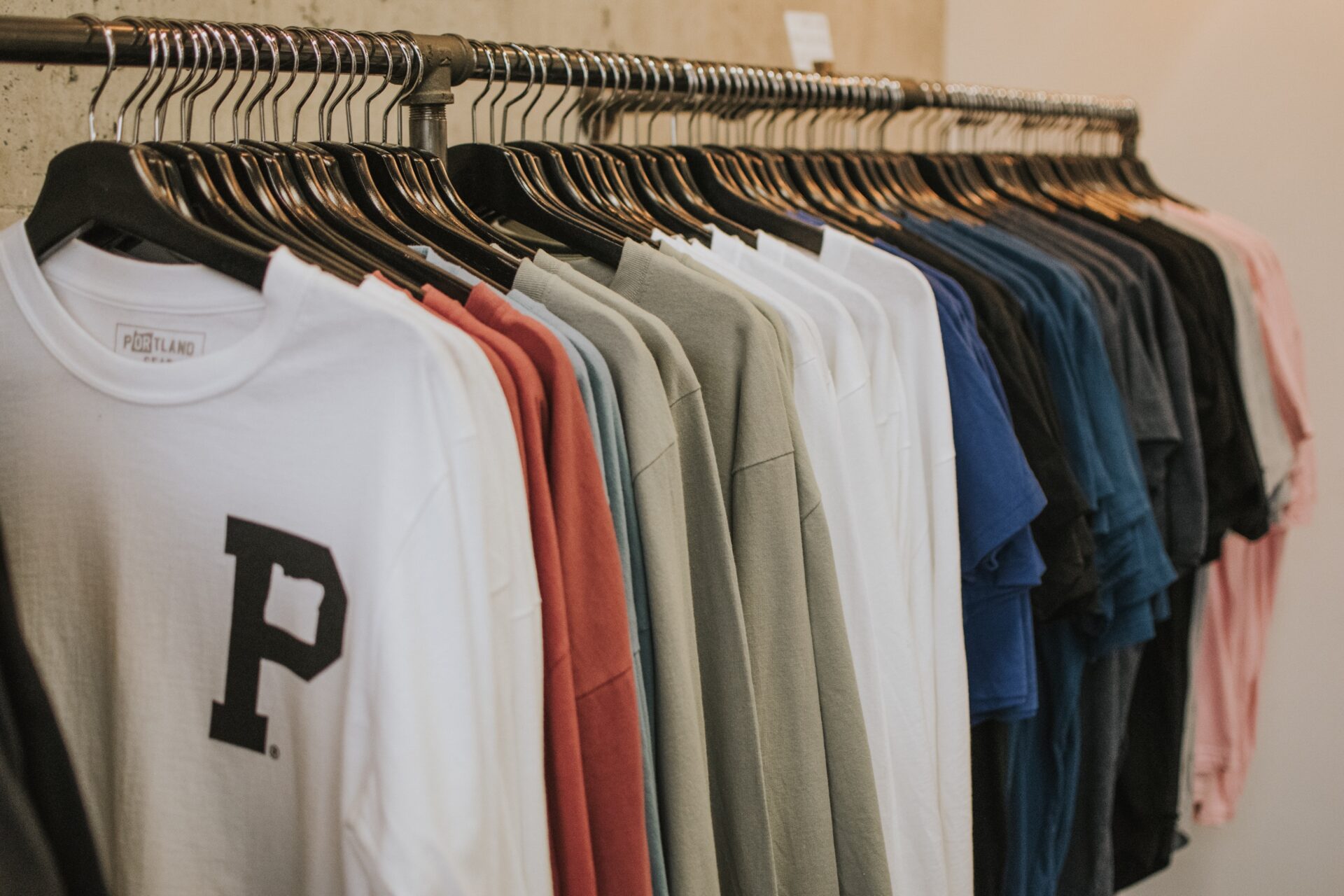 Photo by Lauren Fleischmann on Unsplash
No matter what material you want to print your artwork on, we'll help you figure out the best method to make sure your vision comes to life!